With so many yoga styles and venues to choose from, how do you know what is good quality yoga? How do you know if the teachers are highly skilled? How do you know if the yoga will suit you?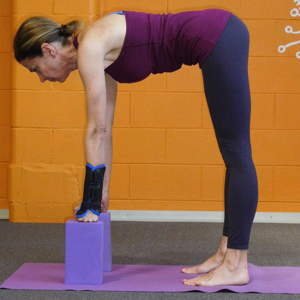 At Coast Yoga, we cater for all bodies and abilities. That is because the teachers are highly trained and experienced. In our system, the Iyengar system, we train for at least 3 years to be certified as teachers and need to have practiced yoga for 3 years prior to teacher training, so you can trust us.
If you can't touch your toes we give you props to help.
If you can touch your toes we can help you go further.
Good alignment is essential for your joints and muscles. It also helps you use the right muscles for the poses and build strength, flexibility and resilience. Good alignment stops you getting injured. At Coast Yoga we will adjust you in the poses to make sure that you are doing them correctly. We cater for all levels, with each level allowing you to progress methodically.
Beginners' Yoga – 8 Week Beginner's courses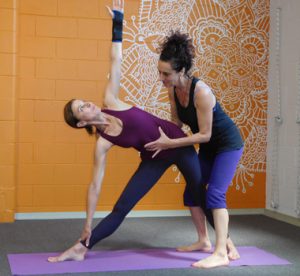 Why not start a Beginner's course this term at Coast Yoga and get the most out of your body?
Mondays (start anytime) 9.30am
Tuesdays starts October 24th 7.30pm
Thursdays starts October 26th 6.00pm
Sundays (start anytime) 10.30am
Cost: 1 class per week for 8 weeks – $135
SPECIAL OFFER: $185 and attend unlimited beginners classes (up to 4 per week) for 8 weeks.
Immerse yourself and feel the benefits fast. Choose the unlimited Beginner's option and pay $185 for unlimited beginner's – up to 4 classes a week for 8 weeks.