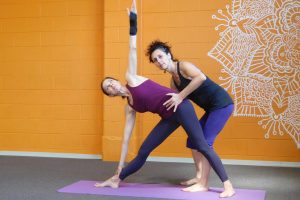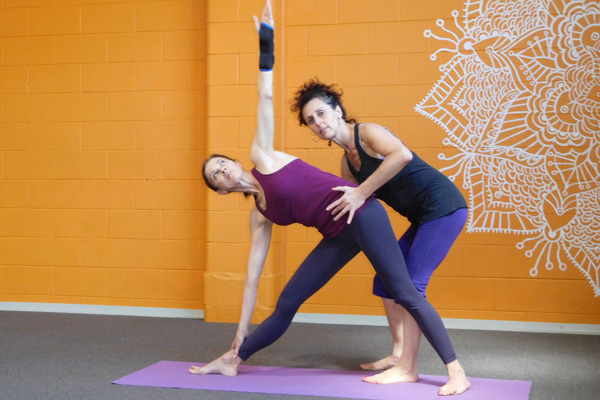 When students start the back-care course, they are often convinced that this pain is here to stay and that their lives are irrevocably changed.  I often hear phrases like "My back pain is forever and I will never be able to return to my former life of activity, sport, playing with my kids and living without pain in everything I do."
However, this does not need to be the case.
Pain interferes with the way we experience life. It makes us less joyful and can lead to depression. It saps our confidence in our ability to take on challenges or work or just get through the day because the back might just give out. It affects our relationships because being in pain is not sexy and takes so much of our attention. We start to limit the scope of what we do and in doing so the body feels weak and less resilient. It is here we become stuck! We forget the most important fact: BACKS HEAL.
Yes, the body is a living organism. It is changing minute by minute. The whole body's cellular structure is replaced every seven years. So what keeps us locked into back pain? I believe that it is the mind; not in the way that we are imagining the pain, more that we adjust our lives to pain. We might nurture the pain by doing a lot less activity. Or we might try to ignore it and go back to what we used to be able to do too soon and reinjure ourselves. We are stuck in a groove of trying to 'get back' to what we could do and not in going forwards to doing things differently.
How to Relieve Back Pain
You can move forwards and you can look towards a life without pain. I have worked with hundreds of clients over the years who have found their way into a pain free life.
Find a good pair of hands. A practitioner who can align the body so that it has the best opportunity to heal. Osteopaths do this well or Physiotherapists with good hands-on skills. Ultrasound, massage and exercise prescription are not evidence based or particularly effective.
Find a class for people with back pain. Yoga is perfect because it lengthens tight muscles and aligns joints as well as building strength in the spine. Make sure that you find an experienced, certified teacher that understands back pain. Regular yoga can make the condition worse.
Stay strong with walking and avoid running. Cycling can be good long term but in the acute stages of back pain will put too much pressure on the discs and joints of the spine.
Don't work with heavy weights. This increases the load on the back and can cause more issues.
Change your lifestyle. This is often the most challenging. Back pain may be perpetuated by gut issues, so be aware if you have allergies to foods and avoid them.
Don't spend prolonged periods in sitting. This increases the load on the discs. Install a standing desk at your workplace. If you need to sit, do so in a supported upright chair
Don't let go of what you love but adjust the activity. You may love doing activities such as gardening. Garden in short spurts. Load up half a wheel barrow rather than a full load.
 Above all else and most importantly, learn to listen to your body! This requires a careful reprogramming of habits and can be the most challenging part of healing from back pain. We all go through the boom/ bust pattern. We start to improve and then overdo activities and spiral back into pain. Try not to drop into despondency if this happens. See it rather as the ebb and flow of learning new and better habits. Remind yourself each day that the body's natural activity is to heal.
Holistic Physiotherapy and the Back Pain Package
Vanessa Shribman is an holistic Physiotherapist who uses hands on techniques to support your back to heal. She is a certified yoga teacher of 30 years in the Iyengar system.
Vanessa offers an Healing Back Pain package which comprises of 3 months of hands on physiotherapy and one-on-one yoga therapy. She practices in Adelaide at the Coast Yoga Centre, Glenelg and in Melbourne at the Western Health Collective in West Footscray. Contact Vanessa today to find out more about how Coast Yoga can help you.