The stillness in the room is palpable. Each student rests supported by various arrays of bolsters and blankets in restorative yoga poses. Some are here to cope with the aftermath of chemotherapy among the other challenges of a cancer diagnosis; some have experienced a heart episode and are here to help with lifestyle changes that will lower blood pressure and heart rate; and others are here to recover from the demands of a busy and stressful life. It is a delicious way to end the week on a Friday afternoon.
What is restorative yoga?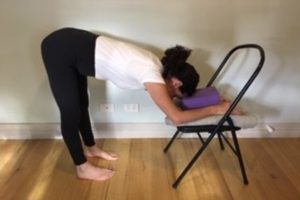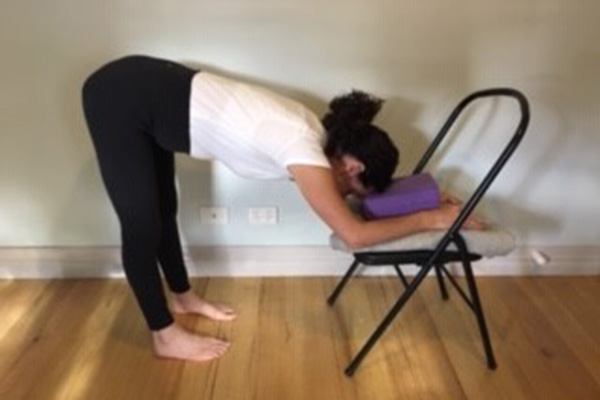 Restorative yoga consists of supported yoga poses held for 5-10 minutes with the help of bolsters, blankets and blocks so that the body and mind can completely rest. Simple breath techniques are practised to further settle the mind and heart and meditation techniques are taught to reduce stress and negative thinking.
What are the benefits of restorative yoga?
Each year there is more research to support what the yogis knew to be true thousands of years ago: that yoga is medicine!
A study in 2004 found that Iyengar yoga reduced depression in young adults (Woolery et al) and a systematic review in 2013 showed that yoga was effective in reducing depression (Cramer et al 2013).
In 2006 a study on Iyengar yoga where participants practice deep breathing and restorative poses showed a reduced heart rate and heart rate variability which can decrease the incidence of heart attack.
A study on Iyengar yoga and cancer showed that yoga can decrease the side effects of cancer treatment and help patients recover from the trauma.
A systematic review on yoga and cancer published in 2012 showed that yoga led to 'large reductions in distress, anxiety, and depression, moderate reductions in fatigue, moderate increases in general quality of life, emotional function and social function and a small increase in functional well-being' (Buffart et al 2012).
In 2009 a study was published in the respected medical journal, The Lancet, on how restorative yoga helps to lower blood pressure.
Restorative Yoga at Coast Yoga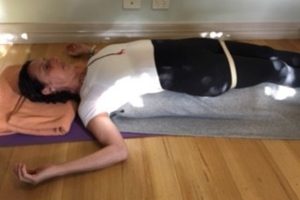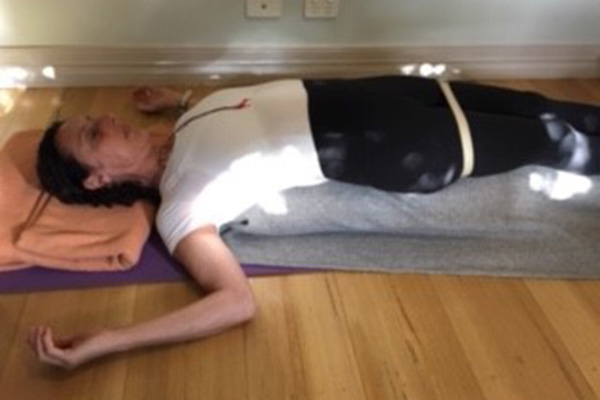 The Restorative Yoga Class is taught by Vanessa Shribman. She is the Director of the Coast Yoga Centre, a certified Iyengar Teacher and has been teaching for 30 years. She is also a practising physiotherapist. Vanessa assists breast cancer patients post surgery to recover movement in the shoulders. She has a background in teaching meditation and brings simple mindfulness techniques into the class. With restorative yoga poses, no matter what the diagnosis she helps you to deeply rest and restore.