Welcome to Coast Yoga Glenelg, Adelaide
What is The Coast Yoga Center?
The Coast Yoga Center was established in 1994 by Vanessa Shribman and is the longest established studio offering Iyengar yoga in Glenelg, Adelaide.  Coast Yoga is a friendly and caring community of teachers and students. You can immerse yourself in a wide range of yoga classes, however, we do not teach Bikram (hot yoga). We also have various health care practitioners who practise from the clinic rooms at the Center. Our Glenelg yoga center aims to support a vibrant community which is guided by yogic principles such as authenticity, generosity and compassion.
Teachers are certified and highly trained which allows us to effectively:
Teach correct alignment in each pose
Gradually build your strength, flexibility and stamina
Work every muscle and joint of your body
Provide support and focus for those with stiffness and injuries
Teach through accurate demonstration, instruction and adjustments
Methodically progress you through each level of our yoga courses
YinYengar -Yin Yoga the Iyengar way starts Wednesday October 13th at 7.30pm
More information
YinYengar- Deep release. YinYengar is a class designed to release the deep fascia, muscles and ligaments and in so doing release deep tension and stiffness in the body. Poses are held for several minutes with supports such as bolsters, blankets and blocks so that you can access the deep tightness of the body and mind. Open to all levels.
YinYengar Ropes
Free come and try Sunday October 10th 11am
There are limited numbers for this class so bookings are essential.
More information
 Practicing yoga in the wall ropes, especially in the inversion poses gives the sensation of flying and freedom. Ropes can help to restrain one part of the body while another extends creating a deeper and more sustained stretch. Rope yoga or yoga kurunta is fun! The ropes can give us a step up to exciting poses that we may not be able to practice on the mat. Open to all levels.
Spring Intensive- Opening the Heart with Leonie Wierenga
October 2-4 Saturday- Monday from 9-11am  Fee $90 for 3 days or $35 per session
more information
The Spring Intensive is for any student who has completed a Beginner's Course. The focus will be on opening the front of the body through postures which expand the heart area. There will pranayama in each session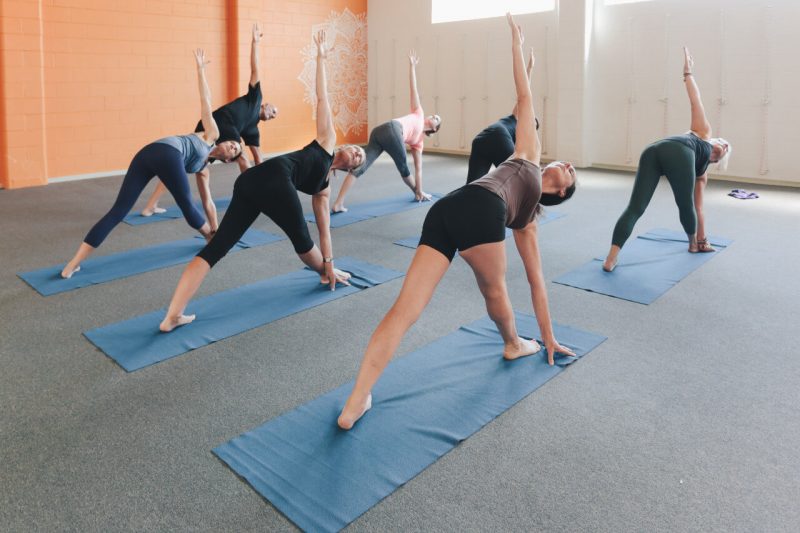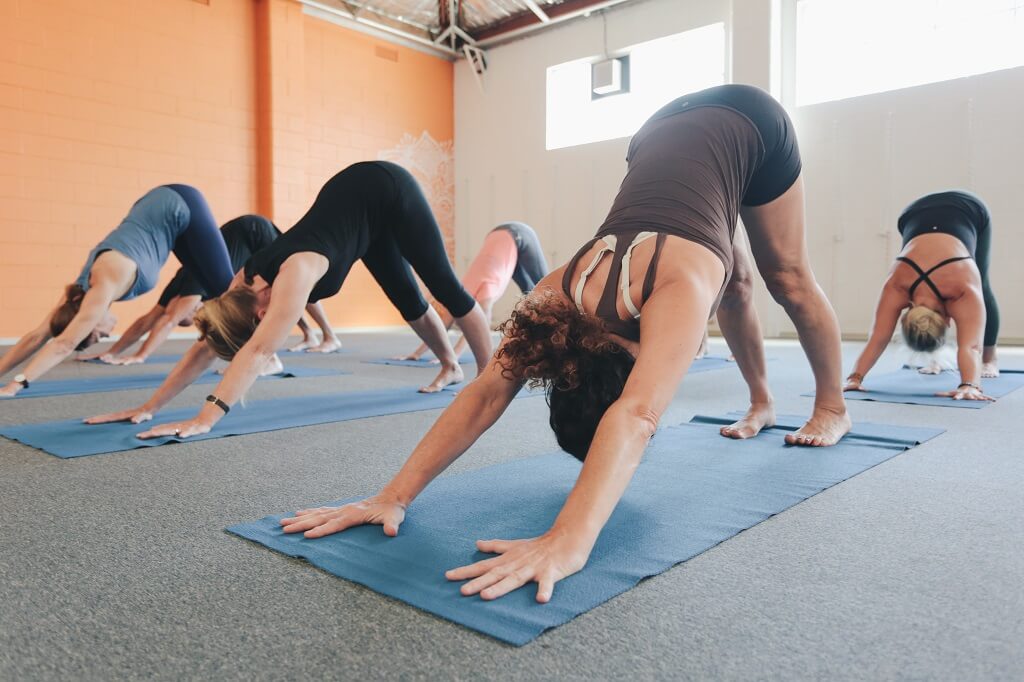 Read T&C's
There are no refunds on class passes.
Please check the expiry date of your pass. If you are sick or away your pass can be put on hold.
Unused passes can be gifted with agreement with Coast Yoga.
Passes are non -transferable and may not be shared.
3 month membership $40 per week up to 4 classes
More information
The membership allows you to attend up to 4 classes in studio and online per week
Studio and online classes up to 4 a week. Please check the terms and conditions before you sign up.
The membership last for 3 months and then will need to be renewed.
The membership may be paused once during the 3 months for no less than 2 weeks.
the membership may not be cancelled midway through
It may not be transferred to another student.
Classes may not be accrued from week to week.
Beginners Yoga
Introduces you to 25 basic beginners' yoga poses, teaches the fundamentals of alignment and breath awareness. Each class ends with deep relaxation.
Term 4 courses: Tuesday October 19th 7.30-8.30pm
Thursday October 21st 6.30-7.30am
25% discount on beginners passes for Tuesday 7.30pm and Thursday 6.30am
offer from Thursday Oct 14th use code beginner4 when purchasing pass
For newcomers only
More information
8 week courses start on:
Tuesday October 19th
Sunday 9.30am (ongoing beginners start any Sunday)
Monday 9.30am
There is no casual payment – we offer an 8 week class pass for the Tuesday, Wednesday, Monday & Sunday courses. Late starters welcome. You can make up classes during the course.
Length: 60 minutes.
Cost: Attend up to 3x a week for 8 weeks – $185
Once a week for 8 weeks – $135 (at any time slot listed above).
click the Book Now button above.
Attend a course of intensive yoga and gain flexibility, strength, stamina and well-being fast.
Yoga for Back Pain
is a class to attend if you have had acute or chronic back pain and would like a slower class designed for those with back issues.
Back Care Classes
Yoga for Back pain 1/ Easy Pace– for students who have back pain  or who are looking for an easy paced class
Start any Monday
Length/times: 6pm – 7.pm (60 minutes)
Cost: $195 for 10 classes/$175 concession
Length/times: 6pm – 7.15pm (75 minutes)
Cost: $195 for 10 classes ($175 concession – please contact us for more info)
*Concessions are available for full time students, unemployed or on a pension but not to health care card holders or seniors card holders. Please contact us for more information or book at the centre.
*No casual visits available.
Men's class
10 week course. Coast Yoga is offering a 60 minutes designated mens class on Mondays  at 7.30pm. It is open to men at all levels of yoga experience. .Fee: 10 classes $165 or $22 drop in rate.
More information
Length: 60 minutes.
Once a week for 10 weeks – $165
gain flexibility, strength, stamina and well-being fast.
Couples Birthing Workshops
Dates: To be announced. Length/times: 10.30am – 5.30pm, Cost: $220 per couple
More information
This is a full day crash course into how to prepare for the best birth experience for the couple and optimise the best outcomes for mother and baby.
Couple's Birth Workshops Terms and Conditions
We will refund payment if notice is given at least 4 weeks before the course. Refund will minus a $50 administration fee.
There is no refund on Birth Workshop payments after this time.
The only exception is if you birth before the workshop.
If you are unable to attend the workshop because of illness we will transfer your payment to a class pass for pregnancy or mothers and babies yoga.
Pregnancy & Birth Skills
Pregnancy Classes at Coast Yoga are recommended by many midwives and some obstetricians in South Australia.
More information
Dates: Every Friday (start at any time).
Length/times: 6.30pm – 8pm.
Cost: $175 for 10 sessions.teacher is a midwife
*12 month expiry.
*No casual visits available.
What makes Coast Yoga different from other yoga centers?
Coast Yoga, based in Glenelg, Adelaide specialises in Iyengar yoga. This form of yoga practice was famously developed by BKS Iyengar. He created a methodical approach to yoga which emphasizes correct alignment in each pose and uses props such as blankets and belts to achieve alignment. This approach is a profound way to develop balanced strength and flexibility and an increasing access to and understanding of the yoga system. It is accessible for all ages and all body types. A typical class at Coast Yoga will include a variety of poses at your level. You will receive individual guidance from our teachers in how to accomplish the poses correctly and safely.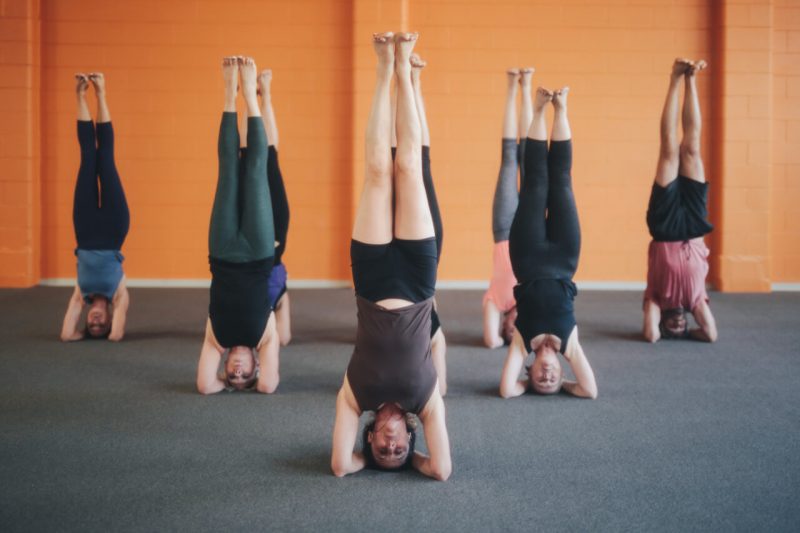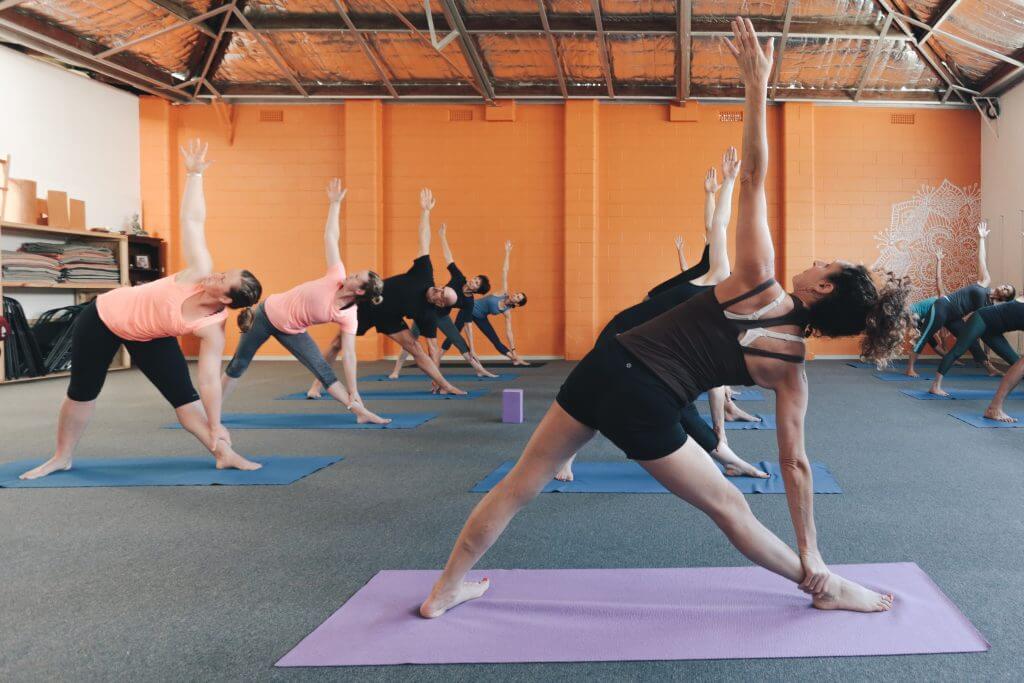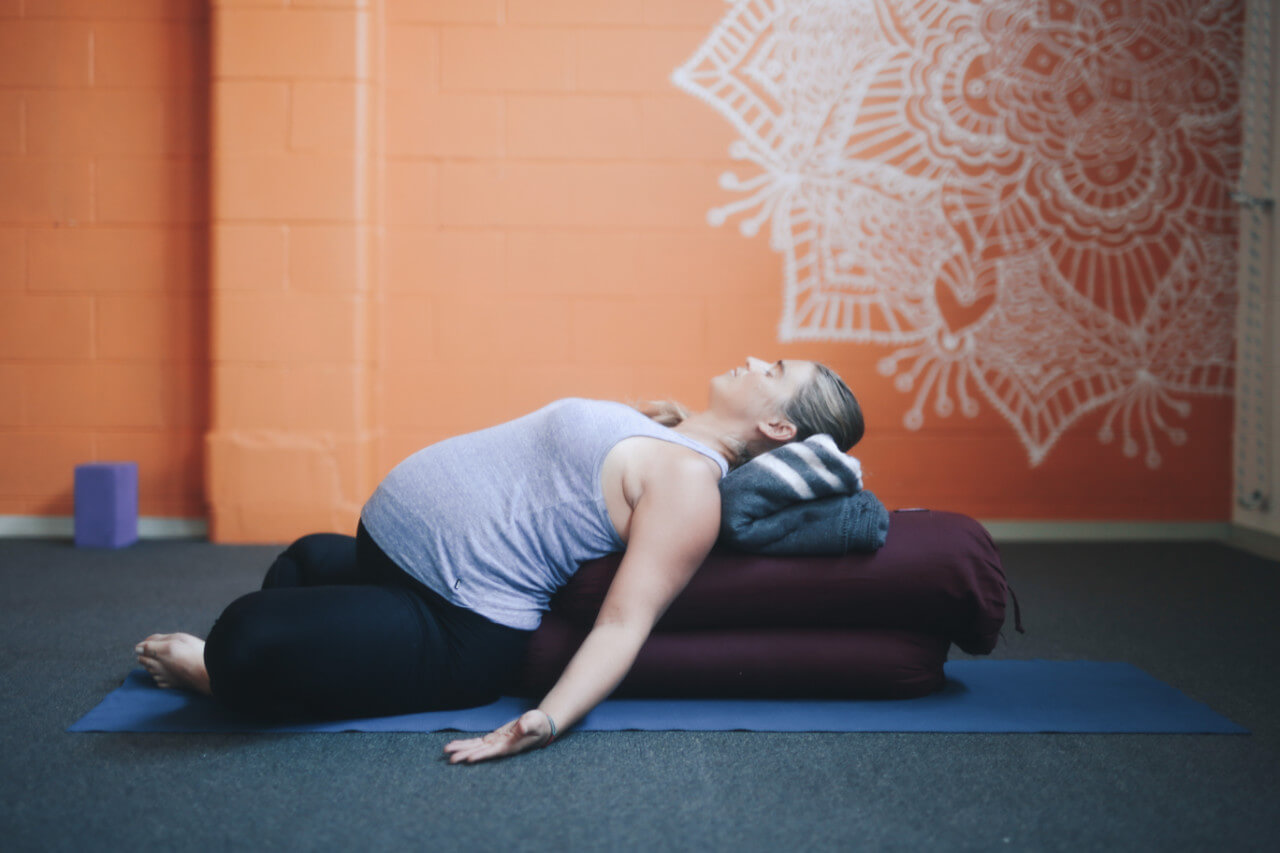 Buy a yoga gift voucher
with Coast Yoga
Video tutorial of Iyengar Yoga Intermediate Class
with Coast Yoga