Deepening Practice– a series of intensives and retreats to be held over 2022.
Open to all levels apart from the October workshop which is for experienced students only and open to non Iyengar practitioners. In each intensive there will be dynamic and explorative asana, restorative asana, pranayama and a philosophical component.
Easter 2 day Workshop for all levels April 15th/16th
9.30am -12pm dynamic and explorative session
2-3.30pm Restorative and pranayama
This is a mini retreat at Coast Yoga and is an opportunity to
Be still and rest between sessions if you are able.
Fee: $200- early bird until March 15th $180
Full Easter Workshop 2 days early bird discount until April 1st type Easter1234 into the discount box.
21st-23rd Oct Deepening practice intermediate – advanced students.
Must have completed at least 2 years of yoga
Friday Oct 21st 3-5.30pm dynamic asana and pranayama
Saturday 8-10.15 am dynamic asana
2-3.30pm restorative and pranayama
Sunday- 11-1.30 dynamic asana and pranayama 
Fee $200 Early bird $180 until October 1st.
27th-31st December Summer Intensive Yoga Workshop
Venue: Coast Yoga Centre, Glenelg
9-11.30am for 5 days.
Cost $200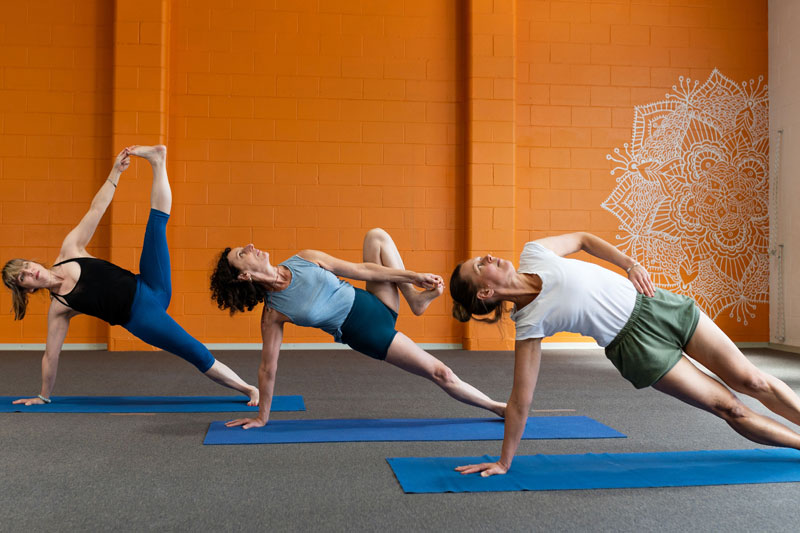 Students will receive a 10% discount if all intensives are booked together.